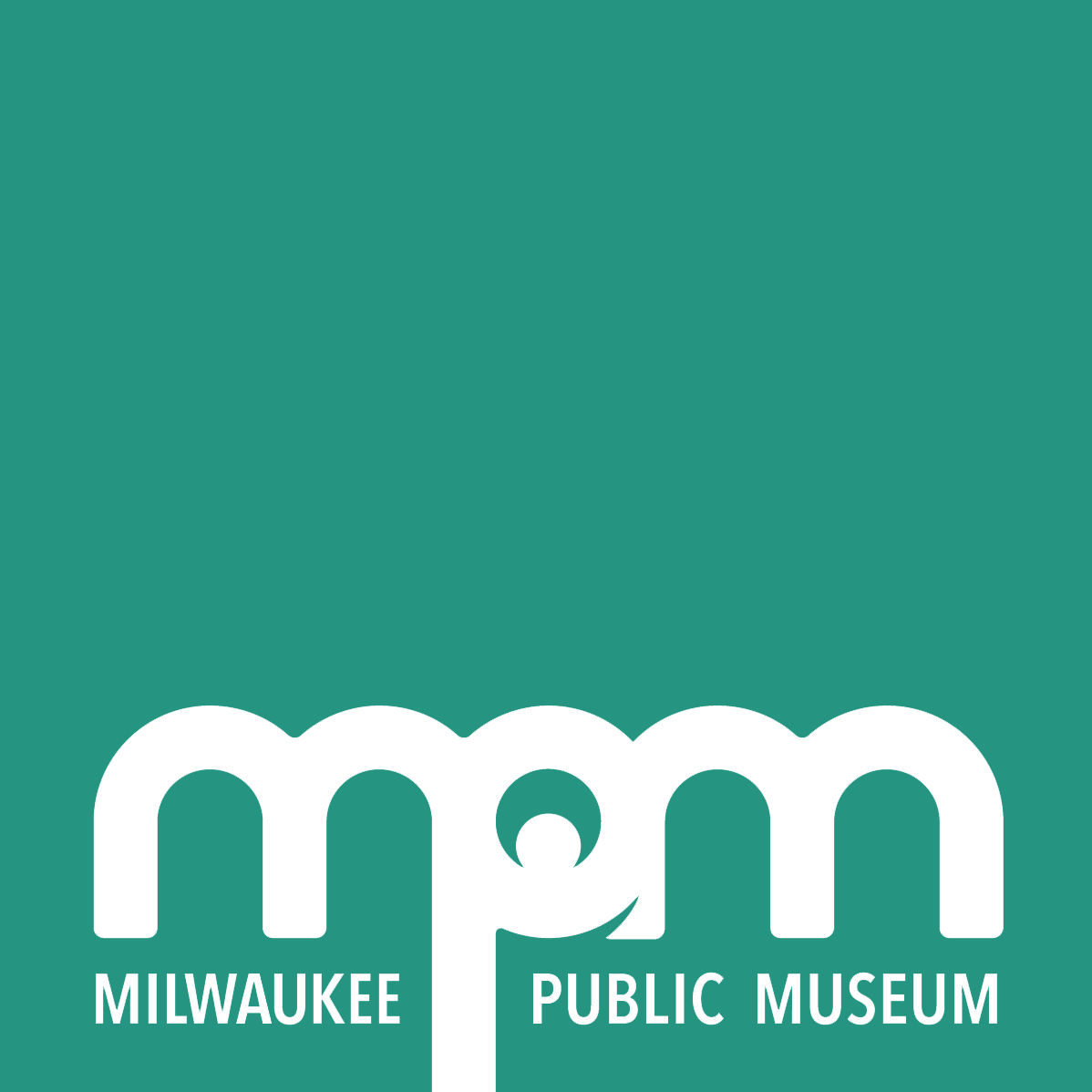 Inside the Museum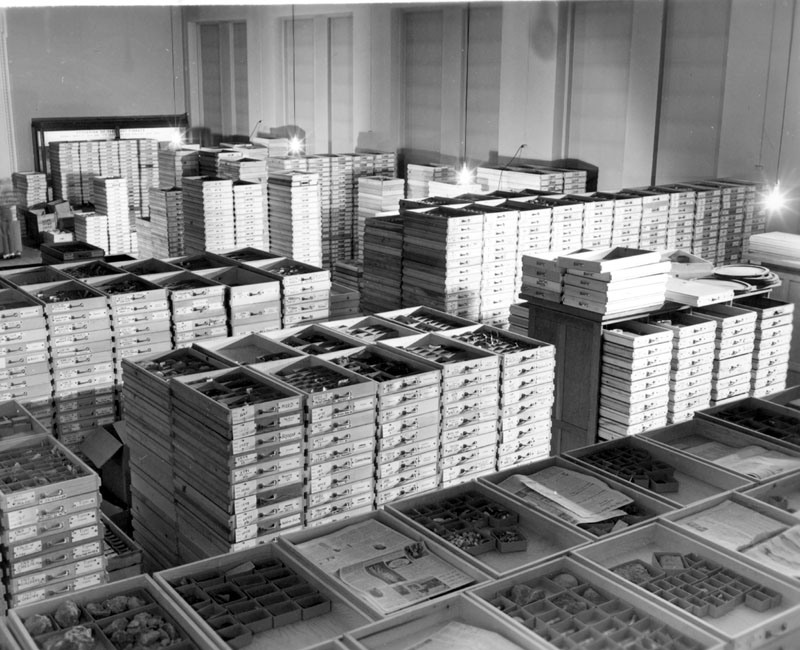 View of temporary storage for drawers of specimens from the Walker Collection of fossils including invertebrates from University of Chicago in preparation for cataloguing. Await their move into new permanent quarters now being constructed as an addition to the Museum building.
L
ike other institutions of its type, the Milwaukee Public Museum conducts many important scientific activities that are not visible to the general public. These pages will give you an introduction to the
behind-the-scenes
work involved in producing the Museum's Silurian reef diorama.