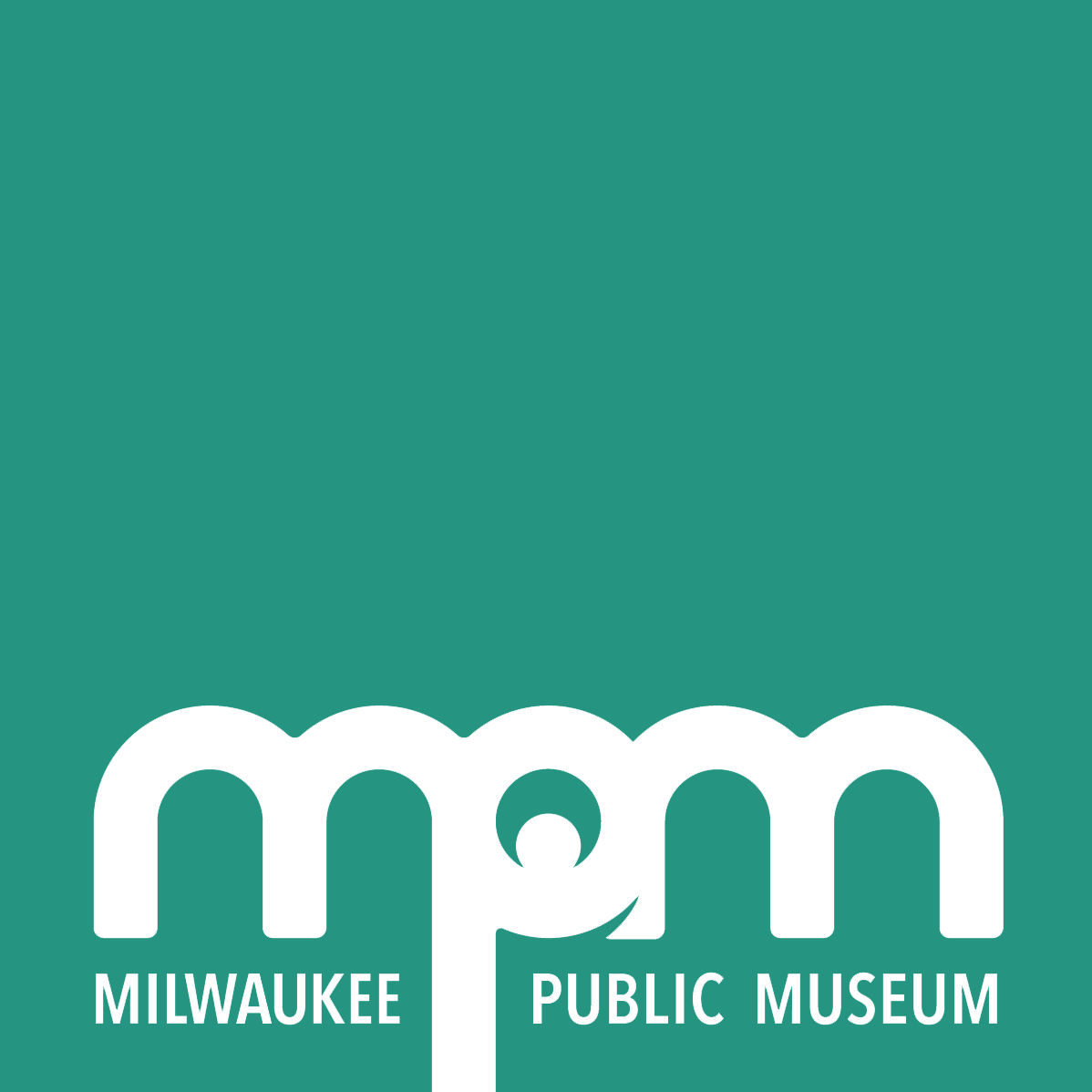 Middle Proterozoic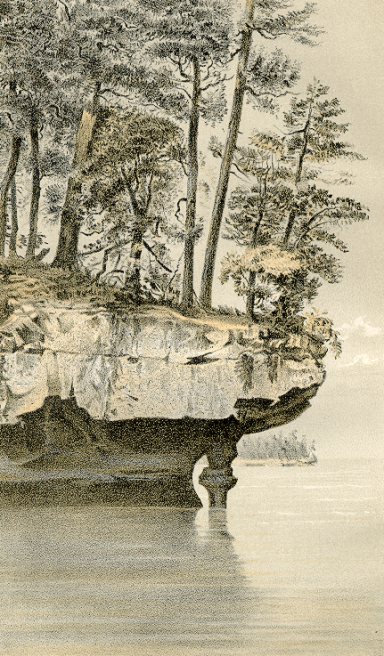 Lake Superior Sandstone, Hemlock Island, Lake Superior, (Ashland County). Lithographic print from Geology of Wisconsin Survey of 1873-1879 Volume III Plate X T.C. Chamberlin, Chief Geologist.
Middle Proterozoic 1.5 bya Wolf River Granites (WI only);
Middle Proterozoic
(1.4 - 1.5 billion years ago)
Wolf River Batholith
The Wolf River Batholith includes granite, syenite, and anorthosite that intruded into older basement rock 1.5 billion years ago. Batholiths form from a series of hot magma bodies that start to rise from deep in the Earth. These bodies rise into the crust and slowly cool below other rocks of the crust. The rocks above these magma bodies must be eroded away before the batholith is exposed at the surface. Batholiths are characterized by their large size and often complex series of rocks in them. Each magma body can be of a slightly different composition resulting in many different rock types forming. The Wolf River Batholith includes a series of similar aged rocks, all coarse grained and grainitic in composition. Similar granitic intrusions occurred at this time across North America, from Labrador to southern California. These intrusions are all characterized by the coarse-grained granite and large size of the batholith: the Wolf River Batholith covers 3600 square miles. These intrusions are not associated with any mountain building events and the reason why these intrusions formed is not well understood.


Middle Proterozoic 1.1 bya Keweenawan rocks
Middle Proterozoic
1,100,000,000 years ago
(1.1 billion years ago)
Keeweenawan Rifting event
During this time the continent begins to spread apart and volcanic rocks intrude in the spreading area. Rifting begins near Lake Superior and can be traced south to Kansas. As the rifting continues the rift area sinks or subsides, similar to what is now occurring in the East African Rift Zone. As this area subsides, large amounts of volcanic and sedimentary rocks accumulate in the rift zone. Over 20,000 feet of volcanic rocks - including basalts and gabbros and more than 17,000 feet of sandstone - are deposited in this rift zone. Eventually this rifting event stops, although more sedimentary rocks, red sandstones and conglomerates, were later deposited.
In the lava flows that formed the basalt, gas bubbles were trapped. As the lava cooled these gas bubbles formed open holes in the rock called amygdules. These openings were often filled with secondary minerals, such as quartz, deposited by hot pore fluids. Often they were deposited in layers with each layer colored by trace amounts of iron and other trace minerals. The quartz was more resistant to weathering than the basalt, so often the basalt rock it formed in was completely destroyed, leaving behind the quartz fillings. These quartz fillings are called Lake Superior agates and can be collected along the shore of Lake Superior. Another important secondary mineral that was deposited in these basalt and sedimentary rocks is copper. Large deposits of native copper have been mined from these rocks, especially in the Keweenaw Peninsula of Michigan.